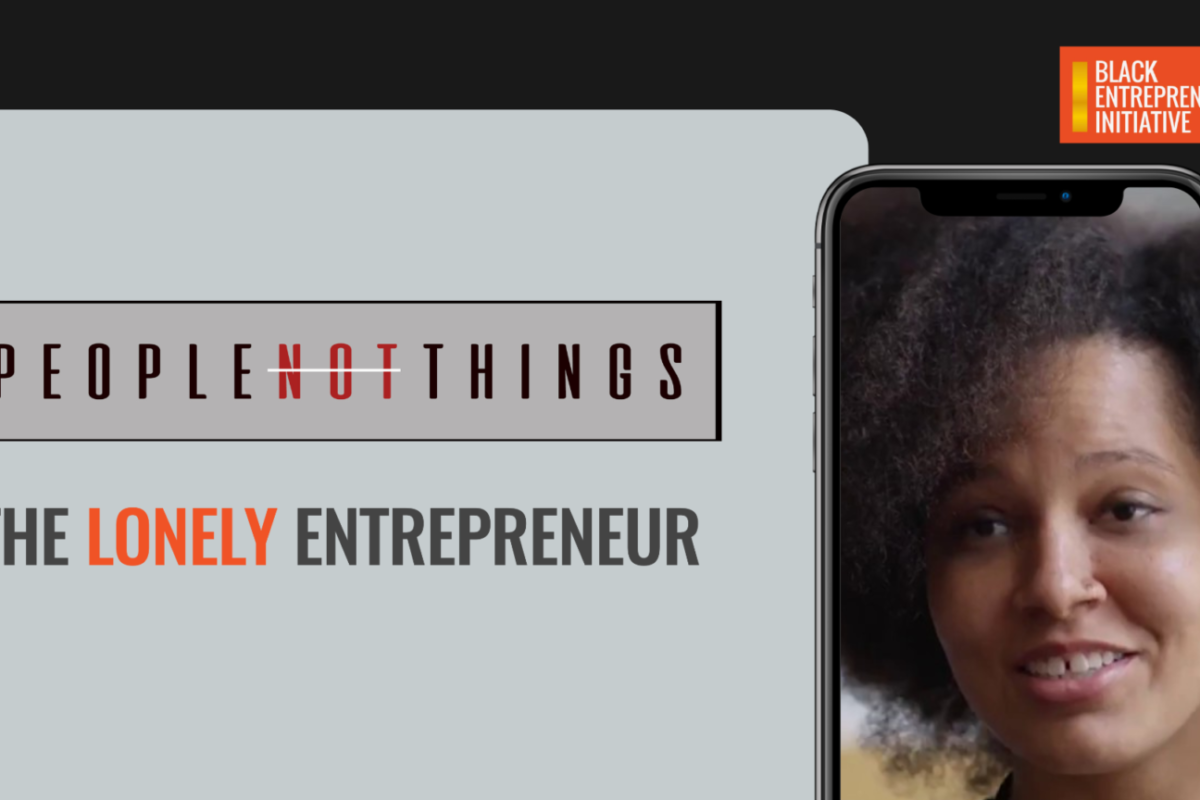 For more information, contact: Genesis Be For more information, contact: Martin Zialcita
[email protected]  [email protected]
COMPANY CITY, STATE Aug 10, 2022 — Genesis Be and The Lonely Entrepreneur (TLE), a non-profit that empowers individuals with entrepreneurial skills and support, have partnered to provide Black entrepreneurswith free access to the Lonely Entrepreneur Learning Community – a one stop shop platform for the knowledge, tools and ongoing support they need to start or grow their own business.
This program is part of The Lonely Entrepreneur's Black Entrepreneur Initiative with the goal of empowering 100,000 Black entrepreneurs with the skills they need to succeed.
For Genesis Be, this project is an essential part of her People Not Things initiative. The statement "People Not Things" is a world centric ethos that directly challenges profit over people ideology. The phrase calls for individual accountability and action to counter the blatant degradation of human beings & exploitation of the environment. PNT utilizes art, programming, advocacy and strategic partnership to bring this ethos to the public.
This partnership with The Lonely Entrepreneur allows Genesis Be to provide recipients with free access to the Lonely Entrepreneur Learning Community – including 500 on-demand learning modules, weekly group coaching sessions, and networking with thousands of other entrepreneurs.
"In our communities throughout the US, Black entrepreneurs represent some of the greatest talent in our nation. But many lack access to the knowledge and support they need to bring those talents to life." said Michael Dermer, Founder of The Lonely Entrepreneur. "Genesis Be is leading the way in putting those tools in their hands and together we hope to make a lasting and significant impact on their lives and their communities,"
"It's not enough for us to be in the room or at the table. We need to construct the room, build our own table and decorate it. I wish I had access to these resources starting out as a young entrepreneur and I want to do what I can to increase access for my community, my family and my collaborators. Knowledge and tools are abundant but are treated as a scarcity. The more we share our resources, the more collective success and generational wealth we can manifest." – Genesis Be.
###
About Genesis Be/People Not Things
Company description here
Genesis Be is a critically acclaimed poet, peace activist and artist from Biloxi, Mississippi. Her work has been featured in The Associated Press, New York Times, NY Daily News, Soledad O'Brien, and VICE. She often uses theatrical protest during her live performances to bring attention to both global and localized issues surrounding racial justice, peace movement, queer visibility and gender equity. She creates original paintings, poetry and music under her ever growing collection, People Not Things. As a Cultural Ambassador for the Government funded Meridian International Center, Be works to promote understanding and conflict transformation on a Global level. She is the subject of the documentary "Mississippi Turning" (unreleased) and continues the fight to improve race relations in her home state Mississippi.
About The Lonely Entrepreneur 501(c)(3)
The Lonely Entrepreneur seeks to unlock the potential of 1 million entrepreneurs worldwide. The Lonely Entrepreneur empowers entrepreneurs and provides corporate, non-profit, social responsibility and community efforts to provide individuals the opportunity to acquire entrepreneurial skills and have a better chance of bringing their visions to life. For more, please visit https://lonelyentrepreneur.com/nonprofit.
About the Black Entrepreneur Initiative
Founded by a coalition of community and business leaders, the Black Entrepreneur Initiative is a nationwide program dedicated to offering 100,000 Black entrepreneurs' access to foundational business-skill-building tools and resources delivered through The Lonely Entrepreneur Learning Community. The Black Entrepreneur Initiative is provided through the generous donations of corporate, philanthropic and community partners. For more, please visit https://lonelyentrepreneur.com/bei.