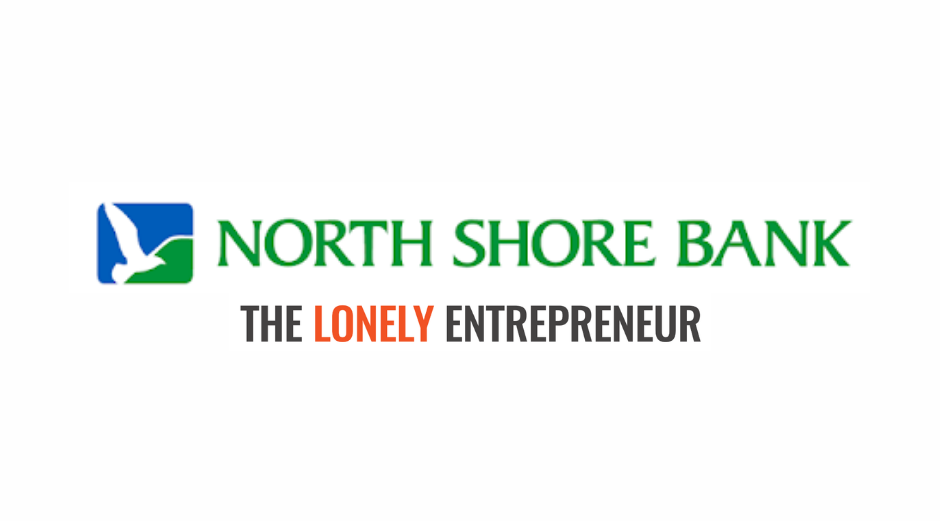 North Shore Bank joined forces with The Lonely Entrepreneur to empower black entrepreneurs. They will be armed with tools and support through the Black Entrepreneur Initiative. As a result of this partnership applicants will receive one year's access to the Lonely Entrepreneur Learning Community. This application is open until October 15, 2021. What a great way to close the last quarter of the year.
This is a once and a lifetime opportunity for individuals to transform their business. The Lonely Entrepreneur Learning Community – a one-stop-shop platform that provides entrepreneurs with the knowledge, tools, and ongoing support they need. This is part of TLE's Black Entrepreneur Initiative (BEI); which seeks to empower 100,000 current and aspiring Black entrepreneurs across the country.
"We want to thank North Shore Bank for helping to turn entrepreneur dreams into reality. We look to continue helping Black men and women across the nation." said Michael Dermer, Founder of The Lonely Entrepreneur.
"With our own mission of uplifting our neighbors and helping them succeed, we knew we wanted to support The Lonely Entrepreneur's mission of empowering Black entrepreneurs within our community. We know there are so many deserving entrepreneur's that would benefit from these resources, and we look forward to seeing the success of the ten chosen this year," said Margaret Capper, senior vice president of Commercial Lending at North Shore Bank.
Applicants can apply at www.NorthShoreBank.com/BlackEntrepreneurInitiative by Oct. 15 to be considered.
To learn more about the program or how to sponsor entrepreneurs in your community, visit, https://lonelyentrepreneur.org/BEI
Overview of North Shore Bank
North Shore Bank, headquartered in Brookfield, is a mutual savings bank and has assets of over $2.5 billion and 45 offices throughout eastern Wisconsin and northern Illinois. Wisconsin locations are in metro Milwaukee, Germantown, Ozaukee County, Racine, Kenosha, Appleton, Menasha, Green Bay and surrounding areas, Burlington, Union Grove, Muskego, and Door County. You can also connect with the bank on LinkedIn, Facebook, Twitter, Pinterest, and Instagram.
About the Black Entrepreneur Initiative
Founded by a multi-racial coalition of community and business leaders, the Black Entrepreneur Initiative is a nationwide program dedicated to offering 100,000 Black entrepreneurs' access to foundational business-skill-building tools and resources delivered through The Lonely Entrepreneur Learning Community. The Black Entrepreneur Initiative is provided through the generous donations of corporate, philanthropic and community partners and is administered through the Lonely Entrepreneur's non-profit. For more, please visit https://lonelyentrepreneur.org/bei
About The Lonely Entrepreneur 501(c)(3)
The Lonely Entrepreneur seeks to unlock the potential of 1 million entrepreneurs worldwide. The Lonely Entrepreneur empowers entrepreneurs and provides corporate, non-profit, social responsibility and community efforts to provide individuals the opportunity to acquire entrepreneurial skills and have a better chance of bringing their visions to life. For more, please visit https://lonelyentrepreneur.com/nonprofit