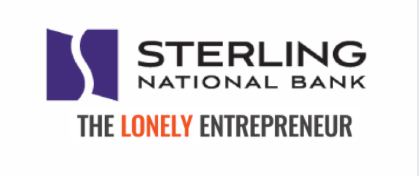 Sterling National Bank is celebrating National Black Business Month by highlighting partnerships that promote equality in our community! Learn how the Sterling National Bank Charitable Foundation's partnership with the Business Outreach Center Network has helped to provide recovery assistance and relief to minority and women owned small businesses in NYC communities directly impacted by COVID-19-related financial hardships.
About the Black Entrepreneur Initiative 501(c)(3)
Founded by a multi-racial coalition of community and business leaders, the Black Entrepreneur Initiative is a nationwide program dedicated to offering 100,000 Black entrepreneurs' access to foundational business-skill-building tools and resources delivered through The Lonely Entrepreneur Learning Community. The Black Entrepreneur Initiative is provided through the generous donations of corporate, philanthropic and community partners and is administered through the Lonely Entrepreneur's non-profit. For more, please visit https://lonelyentrepreneur.com/bei.
About The Lonely Entrepreneur
The Lonely Entrepreneur seeks to unlock the potential of one million entrepreneurs worldwide. The Lonely Entrepreneur empowers entrepreneurs and provides corporate, non-profit, social responsibility and community efforts to provide individuals the opportunity to acquire entrepreneurial skills and have a better chance of bringing their visions to life. For more, please visit https://lonelyentrepreneur.com/nonprofit.
About Sterling National Bank
Sterling Bancorp, of which the principal subsidiary is Sterling National Bank, specializes in the delivery of financial services and solutions for small to mid-size businesses and consumers within the communities we serve through a distinctive team-based delivery approach utilizing highly experienced, fully dedicated relationship managers. Sterling National Bank offers a complete line of commercial, business, and consumer banking products and services. For more information, visit www.snb.com.