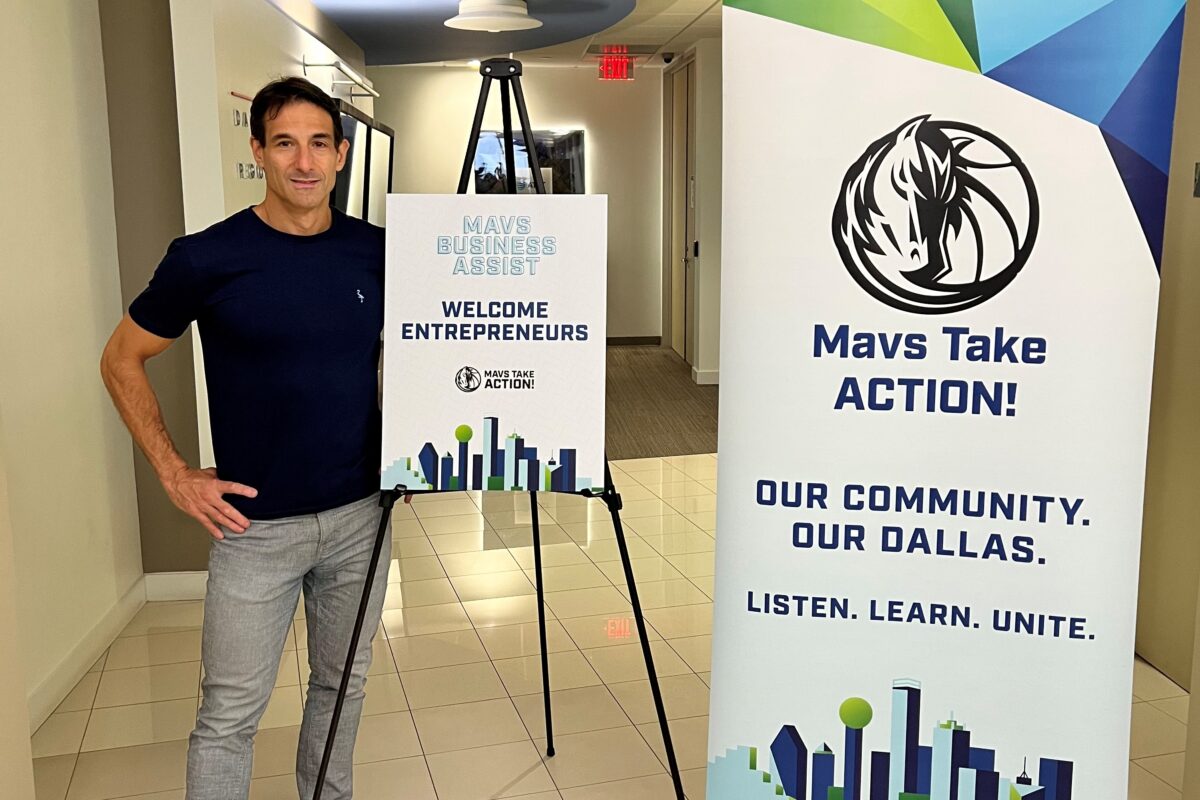 The entrepreneurial energy was palpable on Wednesday, September 14th when The Lonely Entrepreneur and the Dallas Mavericks kicked off their partnership. The Mavs Business Assist Program will provide 100 Dallas area minority entrepreneurs with access to The Lonely Entrepreneur Learning Community. The learning community is a one stop shop for entrepreneurs and offers the knowledge, tools and support at every stage.
 This kickoff event provided the first cohort of 100 entrepreneurs with 4 different business sessions hosted by Coca Cola, The Dallas Black Chamber of Commerce, The Dallas Regional Chamber of Commerce and TIAA. These business sessions allowed the entrepreneurs to ask questions, get advice, be inspired and network with likeminded entrepreneurs and successful business owners.
To quote one of the recipients, Gewaldine Dallemand, one of the co-owners of Kafe 1804, "We're honored to be selected and to know that we were handpicked…means so much us. [The] kickoff was filled with networking and great conversation". Another entrepreneur, Michelle Barrera, owner of MetroPlex Business & Tax Services, shared similar sentiments, "I am so grateful…thanks to Sean Reed and [the] Dallas Mavericks". What an awesome event and partnership that will provide much needed support and knowledge to these entrepreneurs.