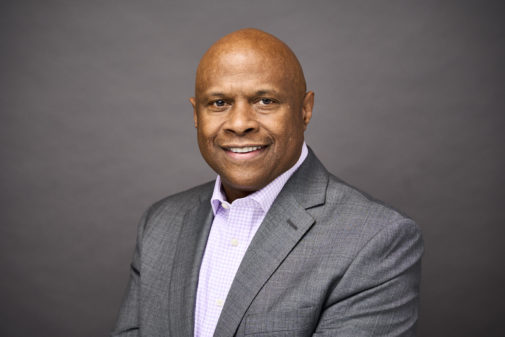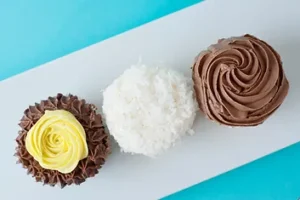 Dallas businessman Keith Fluellen was on the Internet recently, and he came across something that will likely change his life forever.
What Fluellen stumbled upon was a story discussing the Mavs Business Assist program and all of its valuable benefits. Launched at the beginning of the 2022-23 NBA season, the program supports 100 diverse entrepreneurs and small business owners who call North Texas home.
The Dallas Mavericks partnered with The Lonely Entrepreneur to empower the business owners in the program with access to the support, tools and knowledge they need in order to succeed as part of the Mavs Business Assist program.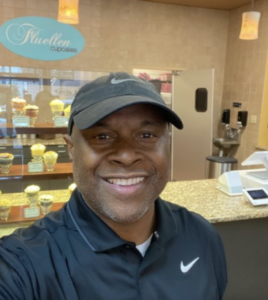 Fluellen, owner of Dallas-based Fluellen Cupcakes, said this is the type of program he's been searching for to enhance his business, which is located in the heart of downtown Dallas.
"I came across it on the Mavs' website, because not only am I a Mavs' fan, I'm also a season ticket holder," Fluellen said. "I saw that they were giving this opportunity to local businesses — and I just need help to figure out if you're going to compete with the Sprinkles and the Tiff's Treats — that I needed to get the right people behind me to expand and grow my business.
"It's a great program. What the Mavericks are doing is they're leveling the playing field."
Fluellen sat down with Mavs.com to discuss his business and the advantages of being a part of the Mavs Business Assist program.
Mavs.com: What are your thoughts on the Mavs reaching out and offering this program?
Keith Fluellen: I would say a big thank you and appreciation, because we all know what (Mavs governor) Mark Cuban is doing with the drug program, being able to get the insurance for prescription drugs. You kind of know who people are by their heart. The Mavericks, they're supporting the community. You know they care about the community, so I would say a big thank you because there are a lot of corporations here — pro teams — and you would never, to this day, see anything like that.
Mavs.com: What do you think makes this program so unique?
Fluellen: This program is not a handout. It's not like we're going to take the poor minority-owned businesses and help them. It's not about that. This is about helping people who worked hard and put themselves in position and should be farther than they are with their business, but because of their ethnicity or race we don't get the same opportunities to grow our business. No one is trying to sign up for another stimulus check. We just want the same opportunity that the other businesses have.
What this program is going to do is give a person who graduated from college — who also worked for big corporations and who is a real estate broker/investor – an opportunity to build Fluellen Cupcakes into a Sprinkles or a Tiff's Treats.
It's more than just being someone who put a sign on the door. You have to have the education and the knowledge to run a business. I've done that because I graduated from college. But when you own a business and you're out there making these decisions by yourself, you are the lonely entrepreneur. So, what the Mavericks are doing is giving me an opportunity to talk to marketing firms, CPA firms and people who own retail stores to let me know you're not alone and these are the things you need to do to help you get to the next level.
Mavs.com: How did you start your cupcake business?
Fluellen: I started the cupcake business back in 2011 because I came across an opportunity to help a cupcake shop at Frisco Square. The owners asked me to look for space, and I did that as a real estate broker. I got to know the bakers in the business, because I was helping them look for new locations. And what I found was after they went out of business, the opportunity came to purchase their store and re-open it, so that's what I did.
So, I've been running the cupcake shop since 2011 kind of as a side business, because I am a real estate broker and I work accounting jobs. But recently I realize that I need to take the business a little more serious. Going through the pandemic and the riots and almost going out of business coming through Covid, it made me realize the opportunity that I have with this business and the obligation to grow this business so I can leave this generational wealth to my kids and my grandkids.
Mavs.com: What is your educational background?
Fluellen: I was born in the projects — the Cochran Gardens (public housing) projects — in St. Louis. I graduated from Beaumont High School in St. Louis and went to UT-Dallas. I went on to work at Blockbuster — the original Blockbuster – and I came here to Texas and I worked my way up to store manager. And then I ended up saying, 'Hey, I've got to go back to school, because they're not going to promote me without a degree.' So, I went back to school and graduated from UT-Dallas.
Mavs.com: What's your impressions of The Lonely Entrepreneur program?
Fluellen: The Lonely Entrepreneur is a business platform that the Mavericks are providing to participants at no cost. This opportunity through The Lonely Entrepreneur program is amazing. Period. Because of the kindness of the Mavericks giving us this opportunity, it's going to give us the opportunity to evaluate our business and get it right in order for us to achieve our goals, whether that be expanding, franchising, etc.
Being the lonely entrepreneur, which is what I am, you're by yourself making these decisions. You're not a corporation. When someone calls in sick, I have to go work the store and order supplies just like everyone else. But The Lonely Entrepreneur program gives you tools to get your business better, and I'm thankful that they're offering this program.
Mavs.com: What's your long-range goal for your company?
Fluellen: I've done everything to earn the right to expand Fluellen Cupcakes. My goal is to put them in American Airlines Center, so we're going to see how well this program works.
I'm on the verge of building a store in Frisco and it's going to be critically important that I do it differently. I need to build a team, because Luka (Doncic), he can't win by himself. You need some players around you. If I'm going to go to the Western Conference Finals with Sprinkles, I've got to have a team around me.
To learn more about Fluellen Cupcakes, click here.
Twitter: @DwainPrice